The marketplace is a complete decentralized economy suite, permitting unthrottled and confidential enactment of micro-capitalism.
This is real world digital.
The marketplace is both a platform and set of bespoke blockchain services. It is a uniquely private toolkit. Users securely create agreements, manage exchanges, pay and get paid directly.
The NES.TECH marketplace uses protected methodologies to invert valuation of novel cryptographic assets during private DLT secured, varied contractual based, real-world exchange. Participants also have access to over 130 unique digital tools and solutions. With both Business-to-Business (B2B), and Direct-To-Consumer (DTC), active models already accommodated, it is a Blockchain, Software, Platform and Security as-a-service solution (B/S/P/SaaS).
Is anything allowed?

Yes, as you define. Member's choose their collaboration conditions and results. Choices form end-to-end encrypted, privately owned, protected hypermedia. These blockchain secured, real world contracts confidentially hold both sides in binding, guaranteed agreement. The platform facilitates engagement and secures member's personally encrypted, privately registered contracts + copyrights. Member's actions, as defined and in chosen locations, must permit lawful completion. Collaborations are held to be legal. Terms have in depth explanations yet it is, and remains, your responsibility to ensure that your conduct remains legal throughout. The question of "what's allowed" is one that you need to answer

What kind of market?

It is structured by you. This is a private, direct collaboration toolkit. Digitally we secure your real world engagements Your registrations, private valuations with unique security functions and accounting are anonymously encoded in blockchain. Location and censorship free. The RWSC® confidentially adds immutable security to payment and exchange. All blockchain entries such as the RWSCx and those in The Other Blockchain®, are useful for actual participant's implementation. TOF® hosts no paid advertisements, has no sales algorithms and does not release member data. We're making choice personal.

Why use it?

TOF® facilitates your ideal and takes no commission. We secure your independently owned, private copyrights and collaborations. We remove middlemen On platform, only qualified clients whom are already in agreement with your tailored terms may chat with you directly. Using global maps as well as free custom pins means you may never need to pay for marketing again. You set all bookings, sessions, invoices, reminders and more. TOF® also securely bypasses requirements for handling deposits with no loss to billing potential. Here member's pay and get paid directly, in any currency Member's encrypted, confidential use of distributed ledger technologies generates immutable, personal recall implementation Travel schedules and work, anywhere in the world, can be set to uniquely timed terms. Member's profile visibility is blocked individually or can be restricted by country TOF® has no sales algorithms. We do not commercialize member data and all reviews are subjective, limited and direct. The Other Blockchain® also creates instant visual copyright claim registrations with each having their own dedicated, SSL enhanced URL. Individual data or multimedia IP sales can be different to collaboration. This locks in new multiple income streams for all types of producers themselves. In addition to encrypted and coded blockchain entries, TOF®'s Real-World Smart Contract® is freely ascribed to registered contracts. RWSC® controls, valuations and conversions come with double-blind anonymity. The RWSC® protects anonymity and sets timed private valuations while utilizing global conversion potential. TOF® is the location-free, self-organizing, encrypted and decentralized member only direct service collaboration utility. Backed by anonymously encoded, immutable accounting and digital security functions, members privately own their contracts + copyrights. Member's privately use these to their real world benefit No commissions. No ads. No prejudice.
Independent, Full-Lifecycle Management & Delivery.
The marketplace platform solves the three main problems: i) difficulty in defining and controlling legally binding agreements i.e., contractual terms and enforcement thereof as define direct exchange and, ii) putting independent-providers in control of real-world, DLT secured diverse service and asset monetization and, iii) direct access to market ecosystems. Such operational efficiency translates into increased, directly held earnings for users.
Using Real-World Smart Contracts®, user-structured engagements are privately generated while users retain associated returns. For the first time, this once complex ecosystem can become tangibly and practically accessible by everyone. We call the newly achieved resulting user-capacity from marketplace participation, micro-capitalism.
Throughout, NES.TECH acts purely as a data-custodian and digital service provider, never as an engagement participant. The marketplace is made possible by fractional segmentation and service-function distillation, through digital privatization and independent-role-based simplification in actionable transaction achievement. This is a privacy centric, user-led control of operational solutions with integrated, DLT enhanced, legal and fintech toolkits. In short, marketplace users are in control, their transactions are privately immutable and NES.TECH ecosystem services form their complete decentralized toolkit.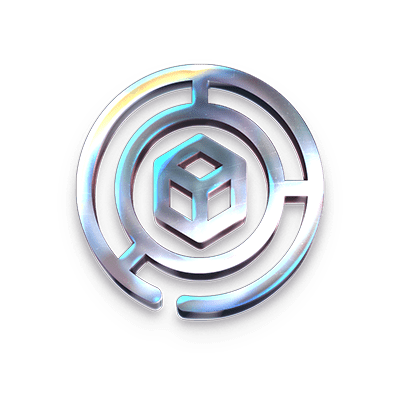 Tell us your most important features, ask any questions. The live demo or custom build will be scheduled immediately.
To disrupt numerous industries by giving providers ownership of their data, assets, exchanges and no-commission control of payments.
Through immutable, dynamic tokenization of digital or real-world assets which are then coupled with one inverted valuation using a fungible, privately owned and legally bound bespoke financial instrument, a liquid and participant-to-participant transparent market is created, in which, guarantees are set by DLT and newly accessible services become tangible for hitherto under-served sets of active participants.
To secure the cycle of financing and access to capital, Biosphere generates DLT instruments and registrations, primarily following participant verified authentications of individual DLT set real-world engagement and exchange requirements. Details are encrypted, converted and become transactional specific, single-party dependent backing and event-triggering DLT stipulations. This method too essentially represents a contractual mechanism
Free sign up &
premium access