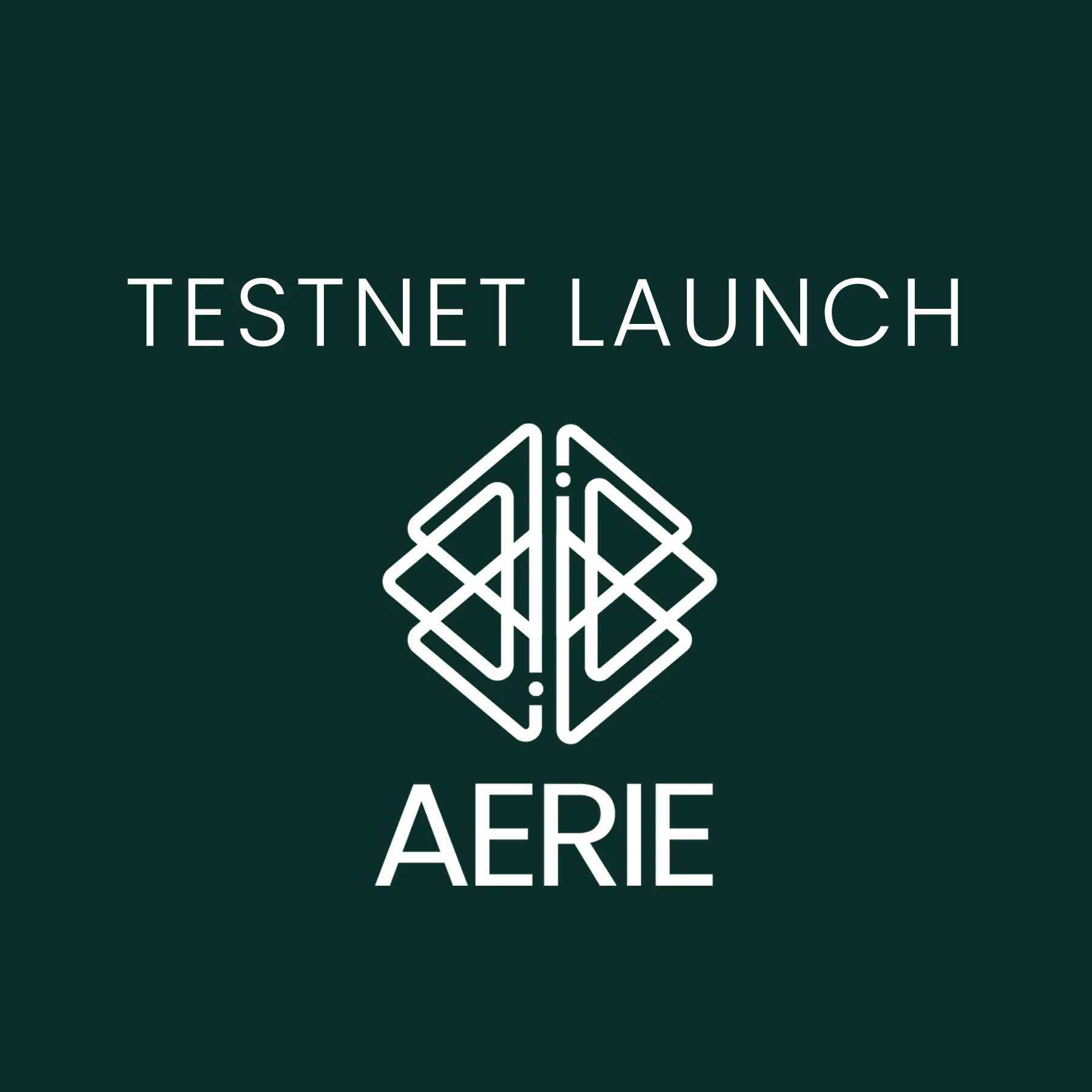 Today marks a momentous occasion in the world of digital assets as AERIE, the ground-breaking platform developed by NEST®, takes flight with the launch of our highly anticipated testnet. With the aim to revolutionize the creation, distribution, and management of NFT collections and digital assets, we are setting our sights on becoming the go-to platform for artists and businesses alike.
Soaring to New Heights: AERIE's Vision
AERIE is more than just a platform; it represents a vision of a seamless and user-friendly NFT ecosystem. In an industry that is rapidly evolving, AERIE stands out by offering bulk minting capabilities, enabling artists and businesses to mint NFTs across multiple blockchain networks without the need for complex coding. This simplicity is a game-changer, as it empowers creators of all backgrounds to harness the power of blockchain technology and unlock the potential of their digital assets.
The platform's self-custody solution ensures that users have complete control over their digital assets, instilling confidence and trust in a secure environment. With features such as multi-signature functionality and GDPR-compliant KYC/AML solutions, AERIE is committed to providing a safe space for the tokenization of real-world assets, fostering an ecosystem that is both innovative and compliant with regulations.
Get Rewarded For Using AERIE Testnet!
We are offering an exclusive opportunity for you to earn $99 worth of a one-month subscription on the AERIE mainnet! All you have to do is play around with the testnet, and answer a questionnaire about your experience, and receive your reward!
For more information, create an account on Aerie Testnet and you will receive an email with all the information you need to avail the offer.
Key Features of AERIE's Testnet
The testnet launch serves as a sneak peek into the array of features that AERIE has in store for its users. Some key highlights of the testnet include:
Bulk Minting Across Networks: AERIE's standout feature allows users to mint NFTs at scale across 16 different networks, including Avalanche, Binance Chain, Ethereum, Klaytn, Polygon, Solana, Volary, and more. The user-friendly interface empowers creators to mint NFTs in both ERC-721 and ERC-1155 standards, supporting various file types, including JPG, MP4, GIFs, and videos.
Dynamic NFTs and Attribute Management: AERIE takes NFT customization to the next level, allowing creators to update and add attributes to NFTs post-minting. From adding consumables and perks to geolocating and digitally signing assets, the possibilities are limitless.
Client and Employee CRM: AERIE's advanced client and employee relationship management system provides seamless organization and access control. Clients can manage multiple wallets and whitelists, while employees can be assigned specific projects and restricted access, ensuring efficient team collaboration.
Interoperability and WalletConnect: AERIE embraces interoperability, allowing users to connect to various decentralized applications through WalletConnect. This bridges the gap between different ecosystems, offering greater flexibility in NFT usage and transactions.
AERIE's Impact on the NFT Landscape
The testnet launch of AERIE is a testament to the platform's commitment to creating a user-centric and forward-looking NFT ecosystem. By democratizing NFT tokenization and simplifying complex processes, AERIE opens doors for artists, businesses, and individuals to explore the vast potential of blockchain technology.
As the testnet takes flight, the team at AERIE welcomes feedback from early adopters and enthusiasts, striving to fine-tune the platform for a full-scale launch. AERIE's journey has just begun, and the skies are clear for this innovative platform to soar to new heights in the exciting world of NFTs.